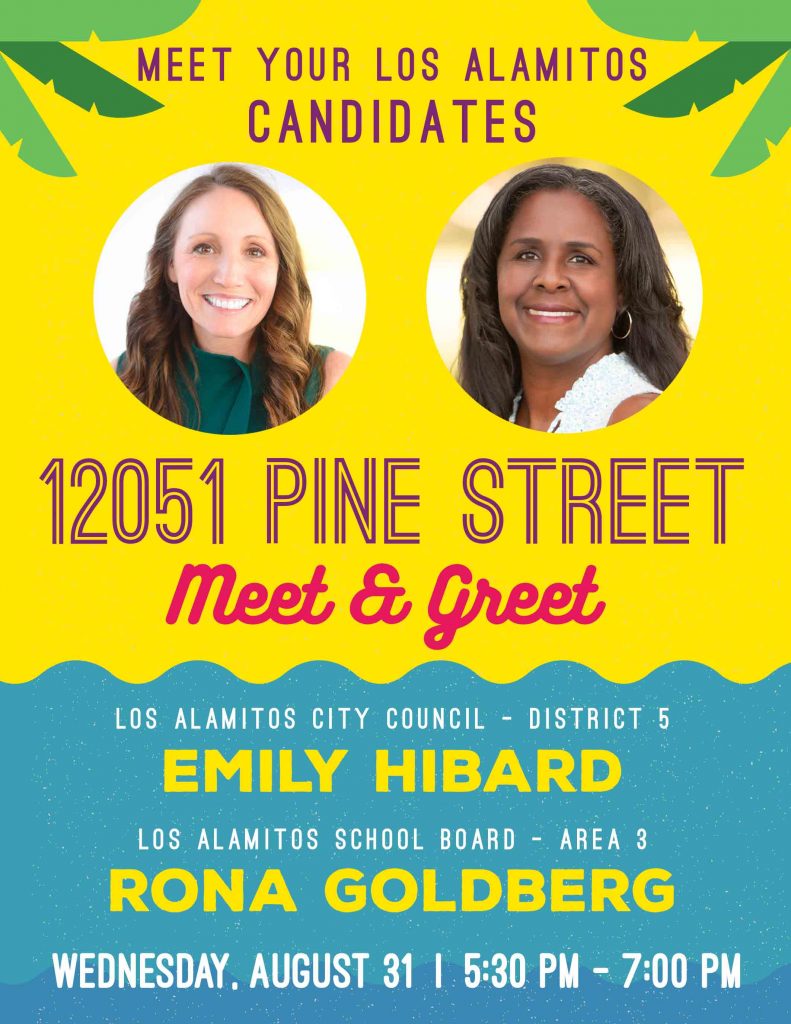 This Wednesday, August 31st, a Rossmoor Highlands neighbor will host a "Meet and Greet" on Pine in support of Emily Hibard for Los Alamitos City Council, and Rona Goldberg for Los Alamitos School Board.
City Council candidate Emily Hibard is slating with Rona Goldberg, candidate for Los Alamitos School Board Area 3. Goldberg is a Rossmoor resident, wife, mother, and a parent of multiple students in the Los Alamitos Unified School District.
Hibard and Goldberg launched their "Neighbor Program" last week, with a well-attended "Meet and Greet" on Paseo Bonita, and hope to meet every single one of their neighbors before the November 8th election.